Production optimization for district heating
HeatPO
Introduction
HeatPO™ (formerly known as PRESS-PO™) is a software solution for the optimization of the production of heat to district heating networks. HeatPO™ uses heat demand forecasts, data about production assets and limitations in the heating network to generate a heat production plan which satisfies the heat demand at minimal costs.
Ensures that customer demands are met even in complicated networks with flow restrictions
Minimizes production costs such that heat prices are reduced
Good for planning of both short-term horizons (intra-day and day-ahead) as well as medium term horizons (up to a month)
Highly configurable and flexible such that almost any production system and district heating network can be managed by the solution
HeatPO™ is an industry leading solution which requires minimal effort from the client and yet yields superior results when compared to competing solutions.
The optimization algorithms in HeatPO™ use heat demand forecasts from HeatFor™ and master data about production assets and network configuration to calculate an optimal production plan. As HeatPO™ is based on stochastic optimization it can utilize the heat demand forecast uncertainty bands generated by HeatFor™. The result is a very robust production plan which takes uncertainty into consideration when making sure that heat demand can be satisfied and production costs minimized.
In an optimal configuration, HeatPO™ is deployed together with the two ENFOR solutions:
MetFor™ for locally optimized weather forecasts
HeatFor™ for heat demand forecasting
Which all three seamlessly are provided as an integrated end-to-end solution for forecasting heat demand and optimization the production of the district heating.
HeatPO™ is provided as an integrated service from the ENFOR platform which contains a data collection and validation module. The data collection and validation module collects the necessary data, ensures that the necessary data is available and contains a toolbox for automatic detection and correction of missing and/or erroneous measurements. The module then feeds the validated data into the core HeatPO™ modules.
The ENFOR platform also provides HeatPO™ with data integration modules through either text files, FTP, SFTP or web-services such that HeatPO™ can be integrated seamlessly with the operational system (SCADA) controlling the district heating network.
HeatPO™ is available as a software package installed locally on the client's servers, or as a service hosted on servers operated and maintained by ENFOR™.
HeatPO™ is supplied with various support, maintenance and license packages, which can be tailor-made to client specifications and provides a cost/performance ratio which fits the needs of the individual client.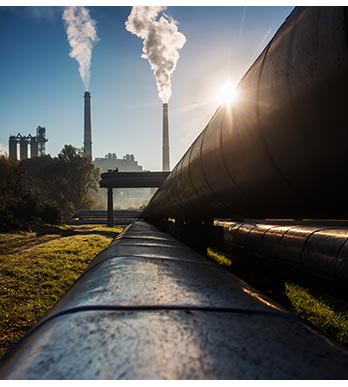 The following key features are provided with HeatPO™:
Stochastic optimization engine for optimal heat production planning of both short-term and medium term
Interface for configuration and monitoring of system
Data integration interfaces based on FTP, SFTP or web-services supporting numerous formats and file types (CSV, XML, SOAP, JSON etc.)
Runs on commons server platforms (Windows, Linux etc.)
See Our References
You can find our references on the References page.
Ready to get started?
Take the next step toward getting more value from your data.