Enfor enters strategic partnership with Danfoss
December 9, 2021 12:17 pm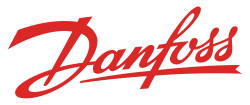 The agreement embraces the mutual ambition of ENFOR and Danfoss to further develop innovative software to support the utilities and energy companies with the green transition. The new software offering includes advantages such as energy and cost savings, CO2 reductions, and operational improvements for the utilities.
To deliver on the targets outlined in the "Paris agreement" and the EU Green Deal, the need for software-based energy-efficiency solutions are increasing globally. With the fast-growing urbanization, this need will only grow over time.
With the new strategic partnership, Danfoss and ENFOR will integrate the unique software solution based on artificial intelligence and processing of large data developed and commercialized by ENFOR into the comprehensive software suite already offered by Danfoss.
»Danfoss is a global market leader who supports district energy companies with the green energy transition world-wide. This gives ENFOR an outstanding opportunity to scale our business and develop our technology while working closely together with a company like Danfoss which shares our vision, values, and ambitions. We look forward to collaborating with Danfoss on new markets. Together, we will help district energy companies to stay competitive by providing them energy efficiency solutions with a short payback time,« says CEO Mikkel Westenholz, ENFOR.
The strategic partnership provides great value for utilities
The data-driven approach, which was originally developed at the Technical University of Denmark, and later spun-off and commercialized by ENFOR is based on artificial intelligence and aims at forecasting energy demand and optimizing district energy system operations.
»As part of the partnership, Danfoss has aquired a minority stake in ENFOR, and we are excited about the strategic partnership targeting the utilities and look forward to collaborating even more closely with ENFOR,« says Miha Bobic, Vice President, District Energy, Danfoss.
»We already offer end-to-end software systems and services for control and optimization of district energy systems to the utilities – from plants and distribution to buildings and homes. The strategic partnership will strengthen our total software offering. By unlocking the potential of artificial intelligence, connectivity, and optimization tools, we make it possible for the utilities and service providers to effectively meet the growing demands for energy efficiency while improving business operations and costs,« Miha Bobic adds.
12% of Europe's heat demand is covered by district heating today. Potentially, 50% of Europe's heat demand could be covered by district heating in 2050.
»Especially within district energy and optimization of heating systems, the software and services provided by Danfoss and ENFOR have never been more relevant. There is a big task ahead of us,« Miha Bobic confirms.
About ENFOR:
Established in 2006, ENFOR is a spin-off from the Technical University of Denmark, and provides market-leading energy forecasting and optimization solutions for the energy sector.
ENFOR delivers solutions for forecasting of renewable energy production, electricity and heat demand as well as optimization of district heating systems.
ENFOR leverages artificial intelligence and big data processing to deliver innovative and unique solutions as part of the green energy transition.
Energy Cluster Denmark has acknowledged ENFOR with an "Innovation Award 2021", and ENFOR has been awarded a Gazelle (an award for fast-growing companies) by the Danish newspaper Børsen for the second consecutive year.
About Danfoss:
Danfoss engineers advanced technologies that enable us to build a better, smarter, and more efficient tomorrow. In the world's growing cities, they ensure the supply of fresh food and optimal comfort in our homes and offices, while meeting the need for energy-efficient infrastructure, connected systems, and integrated renewable energy.
Their solutions are utilized in areas such as refrigeration, air conditioning, heating, power conversion, motor control, and mobile and industrial machinery.
Their innovative engineering dates back to 1933. Today, Danfoss holds market-leading positions, serving customers in more than 100 countries. They are privately held by the founding family.